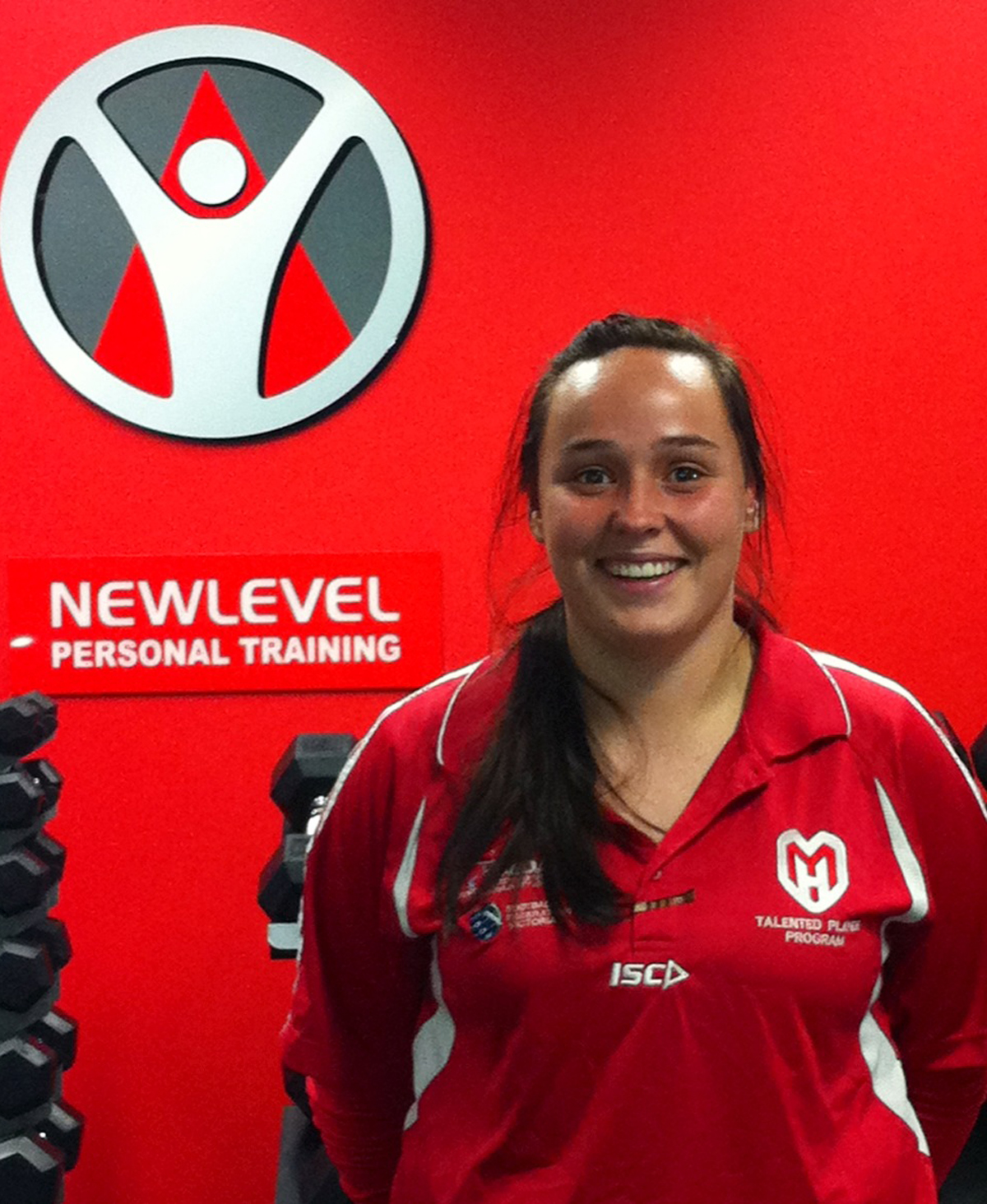 By Jasmina Zdelar
(Work Experience student)
On a typical Monday afternoon, the day I come in to do my Work Experience shift, the New Level Personal Training studio in Newtown is always quiet at around 4:00pm. Then from about 4:30pm onwards it starts to really become busy right up until closing time, which can be around 8 o'clock or thereabouts, depending on the scheduled bookings.
During the quiet period, the gym is cleaned and maintained, making it more presentable and appealing which makes the client want to use the equipment and actually want to work out. As soon as a client arrives, they jump onto the bikes, the treadmill or any other available piece of cardio equipment and get their warm up completed, while they wait for their trainer to come take them for the session.
The client's body language always shows that they are ready to train, even if they have had a bad day and couldn't be bothered. They always give it their all and leave the studio with bright red faces and sweaty t-shirts. A sign they have pushed themselves to the limit. In some cases, well past their limit! You can also see that the clients are eager to work out as they always come, even if they are only able to train for a shortened session of just 15-20 minutes.
The trainers are always listened to and respect the client in question, it's plain to see the clients are grateful for the time they have with them. The trainers are always working, whether it's with a client or in the office preparing for a seminar, getting fees fixed up or contacting clients about their sessions etc. They care if the client is struggling or has an injury and change the exercise or session, accordingly, if it is way too hard for the client in their weakened condition.
For example one of Tonci's clients (Tonci is the owner and the head trainer of the Newtown studio) had a back injury and Tonci changed what he had planned to suit his client.
The environment in general is always friendly and happy. Everyone is welcoming and the trainers treat even their newest clients not like newcomers but rather as though they have been lifetime members.
At a typical gym, the members work out on their own and need to find their own way to motivate themselves. Yes, there are trainers on the floor but they don't personally know the members in the same way as a boutique, personal training studio such as New Level.
I found that if the trainer knows the member/client personally there is more motivation, more work gets completed and knowing a client on a personal level you get to know how they work, where their highest points are and you can look after the client more knowing their strengths and weaknesses.